The Serpent Driven From Eden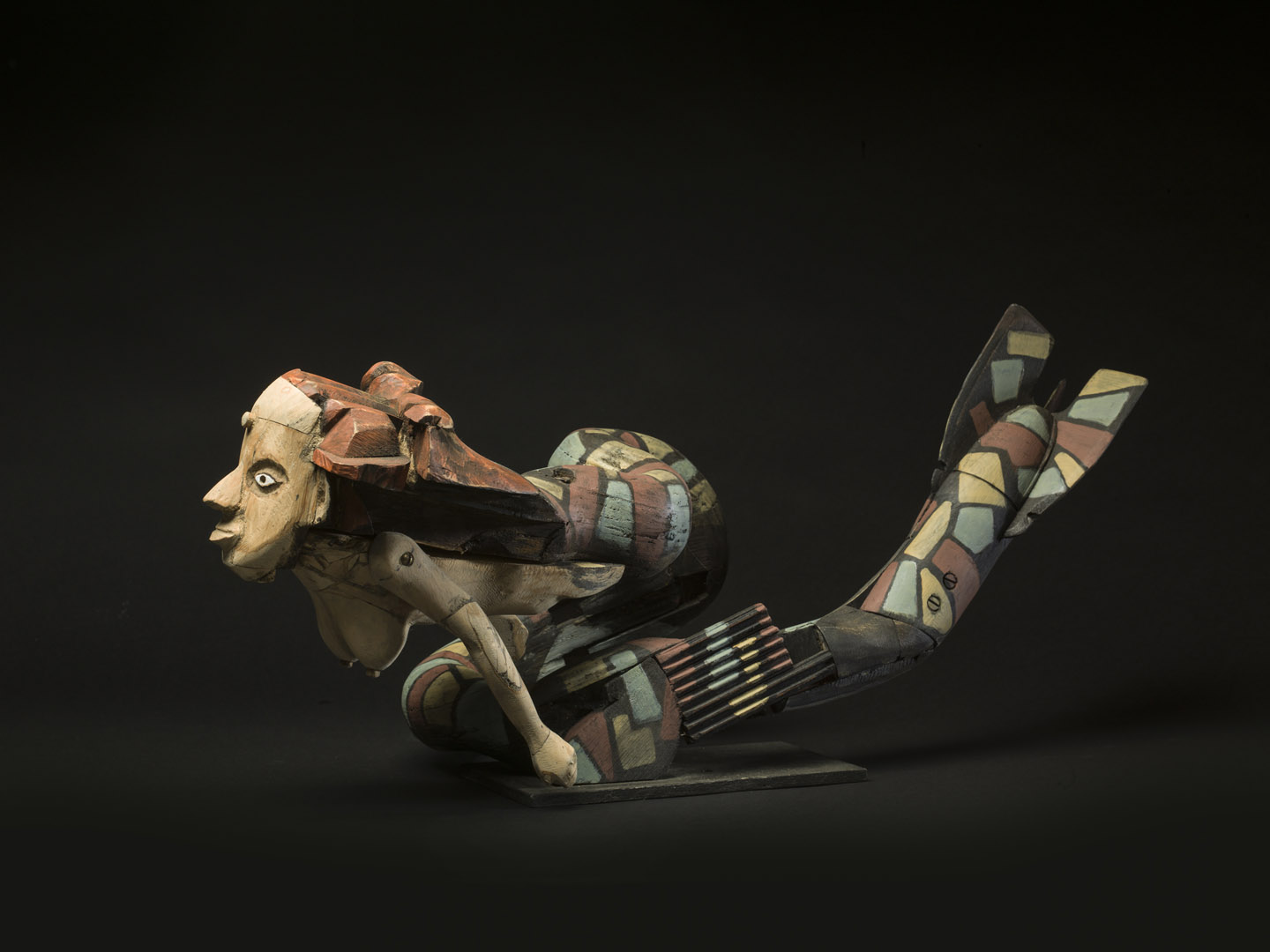 The Serpent was one of a trio of wooden figures that included Adam and Eve, the last two unfinished. The Serpent was carved out of boxwood with a laminated plywood tail. I roughed out the shapes of Adam and Eve in old pieces of oak and then discovered that the wood was too far gone to carve. Only the Serpent remains. I have always had a soft spot for the Serpent as she appears in 'Genesis' and 'Paradise Lost'.
The Four Horsemen of The Apocalypse
Part of the Translations collection. To see more click here.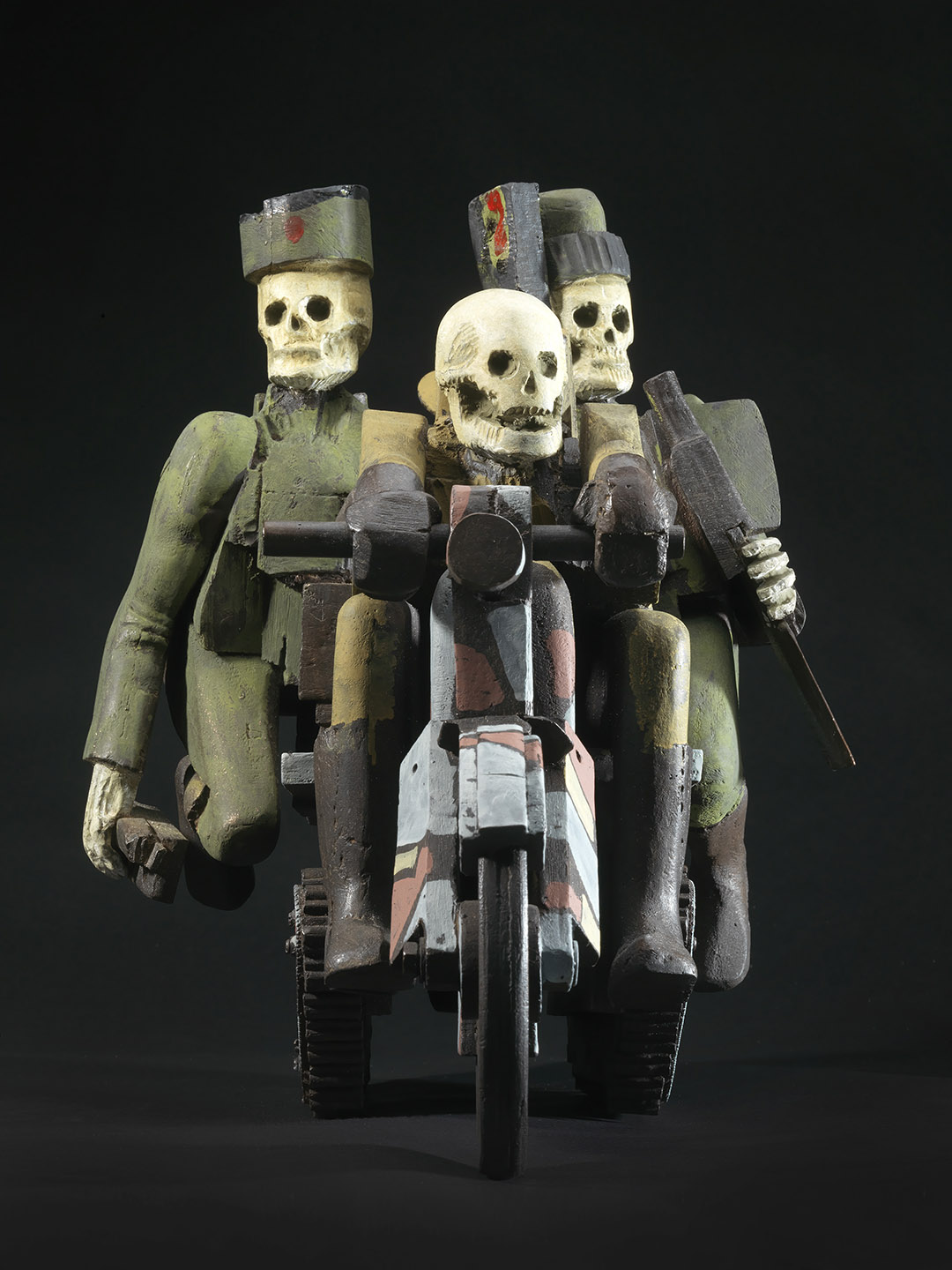 Field Marshall Death