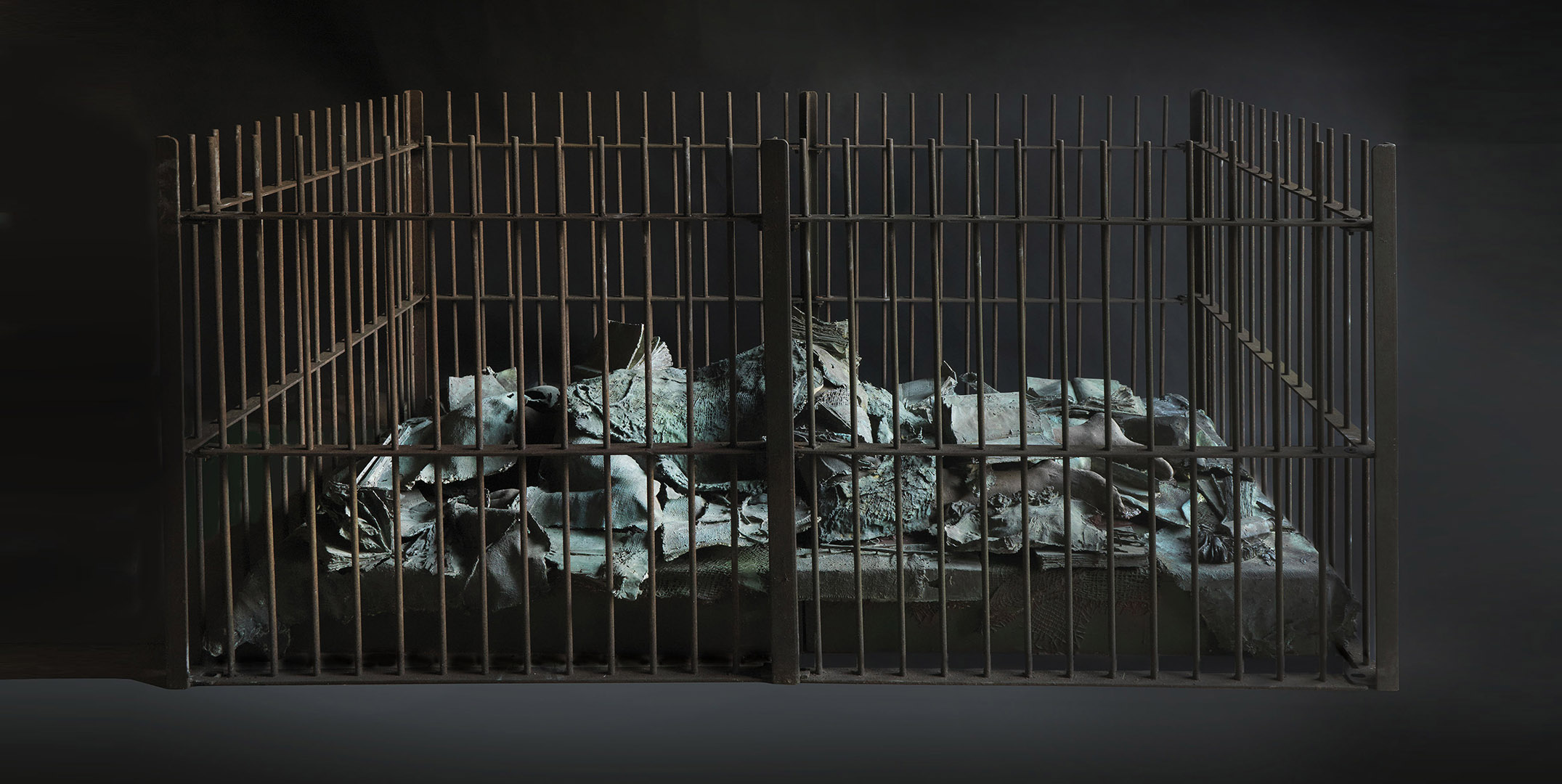 HUMAN CONNECTIONS – 1990-1991
Human Connections was conceived and made in response to exhibits in the Natural History Museum in South Kensington as part of the group show of the same name. The group of seven artists worked with children and young adults within the museum while each making his or her own art.
The three exhibits that acted as inspiration were: first the fossil collection; second extinct species of animals and birds, third the development of Homo Sapiens. The sculpture imagines humans as an extinct species due to our own over-production, pollution and addiction to war. I pictured the finder of this long buried and fossilised human as an archaeologist from a distant galaxy in some future millennium.

HUMAN CONNECTIONS
1990
Bronze, Cement & Wood
Unique
107 cm high x 113 cm wide
MALE AND FEMALE MASKS
1989-1990
Bronze, Wood & Glass cabinets
Unique
44 cm high each